Presentation
Innovation through flexible packaging
décomatic S.A. – We are printing your ideas.

Based in La Verpillière (Isère), décomatic has been designing and producing innovative and high-performance flexible packaging models since 1956. Specialising in the fields of labelling and secure packaging, our company is now a major European player in the field of labels, sleeves and polyethylene envelopes.
Both manufacturer and supplier of labels, sleeves and flexible packaging, our company produces :
booklet labels and reel labels,
stretch sleeves,
shrink sleeves,
security bags
medical pouches
secure envelopes for mail, transport or archiving.
What do you require?
A key value: respect for the product, the customer and the teams
In all its products and services, décomatic implements its commitments (link to Our commitments page), which have been its DNA for many years:
Customer satisfaction
Continuous improvement and innovation
Environmental protection
Corporate Social Responsibility
« We are convinced that the wealth of decomatic is due to men and women whose are part of the enterprise »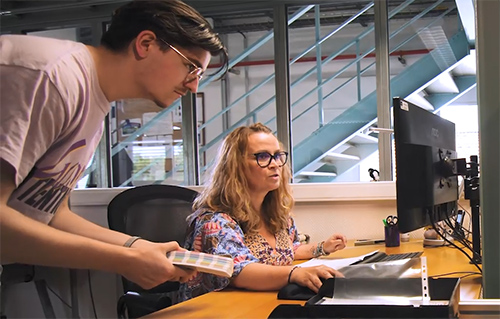 The decomatic s.a. team currently has 115 employees, including :
20 engineers and managers
20 technicians and supervisors
60 employees and workers