Banking & Cash
Trust the reliability of our security bags
Trust is at the core of banking and the transportation of valuables. This trust placed in you by your customers is based on the ability to ensure complete transparency and reliable logistics.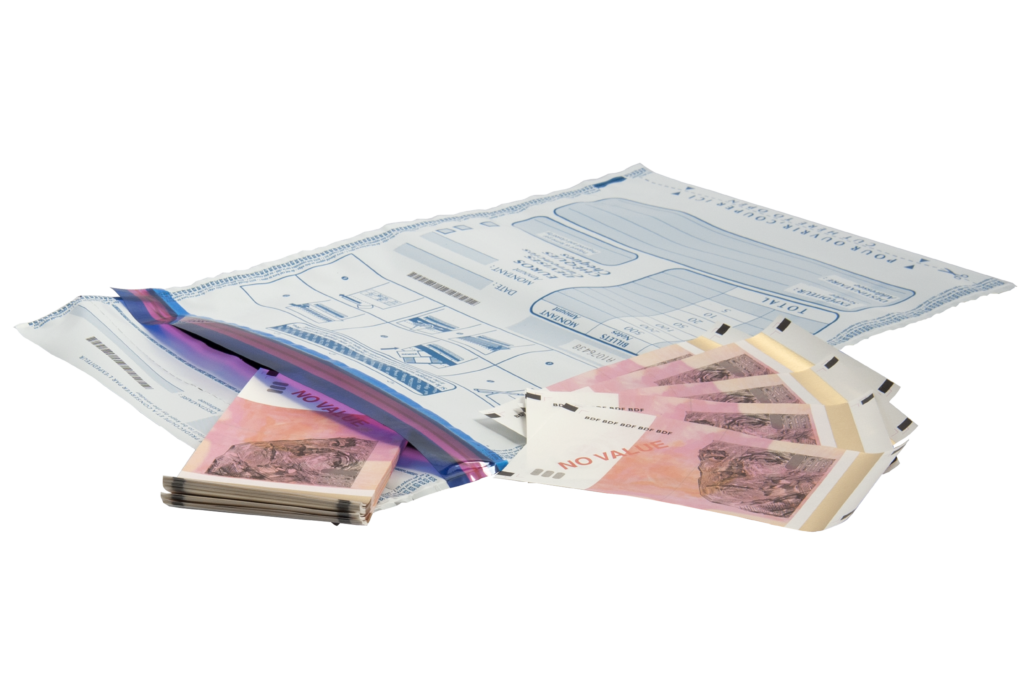 Which is why we ensure that all our products are trustworthy, and address the main challenges of transporting valuables:
optimal security,
ease of counting and transportation,
full traceability.
Safe and secure packaging and envelopes guarantee security and paint a positive image of your company. décomatic, a specialist in safe and secure packaging, offers high-security bags and pouches for various uses: mail, banknotes, coins.
Secure, durable and traceable money bags
Make your packaging secure
Our security bags can withstand the toughest conditions and have tamper-evident features for storing cash.
Our specially manufactured adhesives are guaranteed to be reliable and mean clients can go about their business with complete peace of mind.
Track your products
End-to-end traceability is an integral feature of our bank bags thanks to a variety of options, including unique identification and registration systems (in readable or encoded formats).
The strengths of our coin and value envelopes:
Appropriate security, using the most advances ttechniques in terms of protective adhesives and welds
An integrated R&D ensuring validation of transport standards
Standard or tailor-made products to adapt to each network and type of collection / distribution
Solutions for the transportation of valuables, banknotes and coins