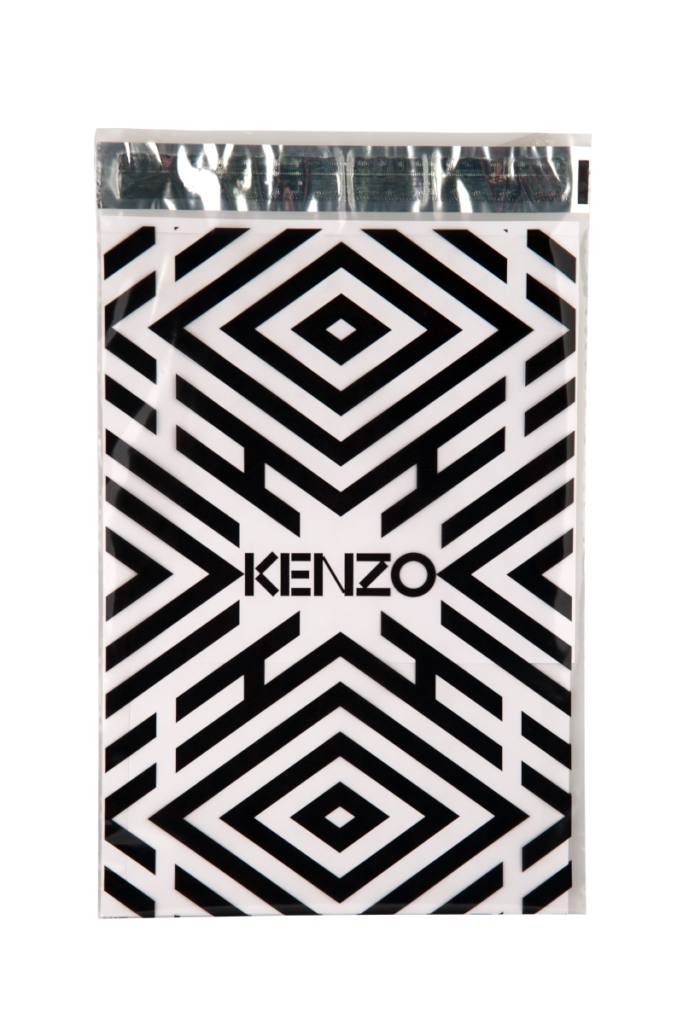 Tear-resistant mailing envelopes
Essential day in and day out and in every industry, the tear-resistant envelope ensures secure transportation and archiving of all your items and mail. Customize your shipping medium for a product that reflects your image.
Available in an eco-friendly version, the tear-proof mailer is made using bio-sourced materials for sustainable use.
Tear-resistant mailing envelopes for your daily mailings
For the confidentiality of your valuable mail or parcels, think of the decomatic tearproof envelope. Neutral, standard or personalized, it ensures safe transportation and protection of your objects and communications.
The tear-proof security envelope
Do not take any risks with your postal items, use the high quality decomatic postal envelope. It allows shipments to be traced from the point of departure to their destination for safe and tracking transit. Lightweight and confidential, it does not draw attention to the content and promotes the anonymity of the transport. Its characteristics make it an ideal support for transit in areas where security is paramount, such as medical or banking environments. In a process of continuous improvement, decomatic regularly offers new products and innovations, both in the choice of materials and in the levels of safety.
The tear-proof plastic envelope as a communication medium
Make the tear-proof envelope a communication medium. Customizable, it can take your image for a valued shipment. Create a cover that represents you.
Used several times a day, sent throughout France, essential for your business, the tear-proof plastic envelope combines all the assets to become a communication medium in its own right.
Visit our store to find out about standard pouches and their many dimensions. Choose the model that suits you best, transform it and use it.
Innovation: the eco-friendly tear-proof envelope
decomatic has been developing for several years an ecological alternative to the tear-proof plastic envelope: the recyclable envelope. We offer our customers envelopes in recycled or biobased P.E, made from sugar cane.
The high performance eco-friendly bag
Closes with a strong adhesive
Allows you to view any opening attempt
Is made from recycled P.E
Resists moisture and puncture
Do not tear
Highly efficient, the eco-responsible pouch is as resistant and secure as its plastic alternatives. It contributes to a better allocation of natural resources, from its manufacture to its recycling.
High security and enhancement of your structure: the tear-proof envelope has several advantages
The tear-resistant mailing envelope is sustainable
Used for transport or archiving, the secure pouch is the ideal packaging for taking care of your products. The tear-proof safety envelope is sturdy. It is resistant to:
The envelope protects your shipments and ensures that they arrive safely.
The tear-proof envelope that is your reflection
All of our tear-proof envelopes can be adapted to your needs and uses. You can :
add zip pulls
choose a model with windows
personalise your product with an 8 colour flexo print
print your logo
Whether it is to transport your promotional products, your papers or your small parcels, prefer a secure envelope.
NFC
Incorporate NFC technology for better traceability of your shipments!
Connect envelopes and bags to your tracking system
Inform your customers every step of the way
Offer an interactive monitoring interface
decomatic creates a connected envelope for you, contact us to find out more.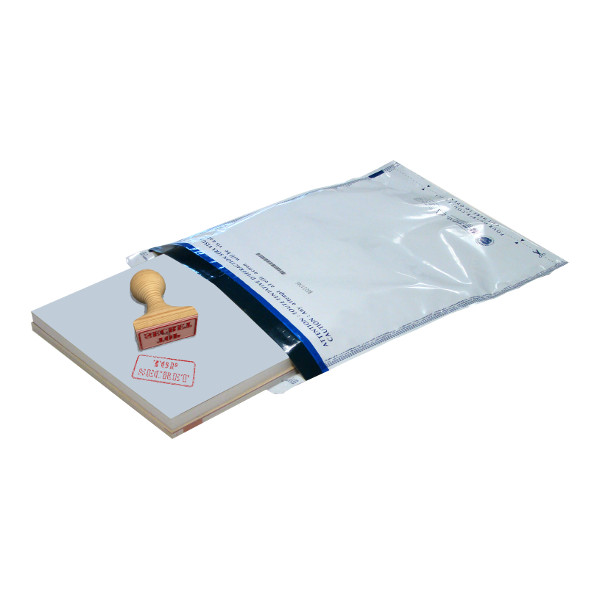 The tear-proof envelope useful for transport and archiving
Made from a durable material, the mailing envelope holds itself in place throughout shipment, without deteriorating or tearing. Its advantages :
the robust lock prevents unintentional opening
the black interior ensures the confidentiality of the shipment
the white exterior is where the postal details are written
The strong, waterproof polyethylene from which tear-proof envelopes are made retains all its properties during mailing and archiving. In long-term storage, tear-proof envelopes remain as strong as ever.
See other solutions for your industry
Our tear-proof envelope designs
decomatic has increased the number of recyclable coextruded polyethylene pouches. The models all have a black interior and a white exterior to make the address easier to read and keep content confidential.
Tear-proof envelope with frames
Material: Opaque satin polyethylene
Thickness: 80 microns or 100 microns
Frames: "Sender / Recipient"
Closure: highly adhesive hot-melt adhesive
Untearable neutral mail envelope
Material: opaque polyethylene
Thickness: 60 microns or 80 microns
Totally neutral
Closure: highly adhesive hot-melt adhesive
Opening pull tab
Recycled untearable envelope
The recycled material pouches are an integral part of our range of security pouches:
Secure: evidence of attempted break-in
Material: beige polyethylene (PE), 36% recycled
Printing: standard 1 colour (green)
Welds with security printing
Secure envelope with "content" frame
Material: Coextruded polyethylene satin opaque or high strength transparent
Thickness: 60 microns or 70 microns
Presentation: "Sender / Recipient" frames
Closure: high security adhesive to prevent mechanical, chemical or thermal tampering
Secure: safety side rails
Printing: numbering and barcodes
Detachable stub with unique number and barcode
Secure envelope with 'sender / addressee' frame
Material: co-extruded polyethylene satin opaque or high strength transparent
Thickness: 80 microns or 100 microns
Presentation: "Sender/Recipient" frames
Closure: high security adhesive to prevent mechanical, chemical or thermal tampering
Secure: safety side rails
Printing: numbering and barcodes
All our resistant envelopes are available online
---
Discover our other secure envelopes