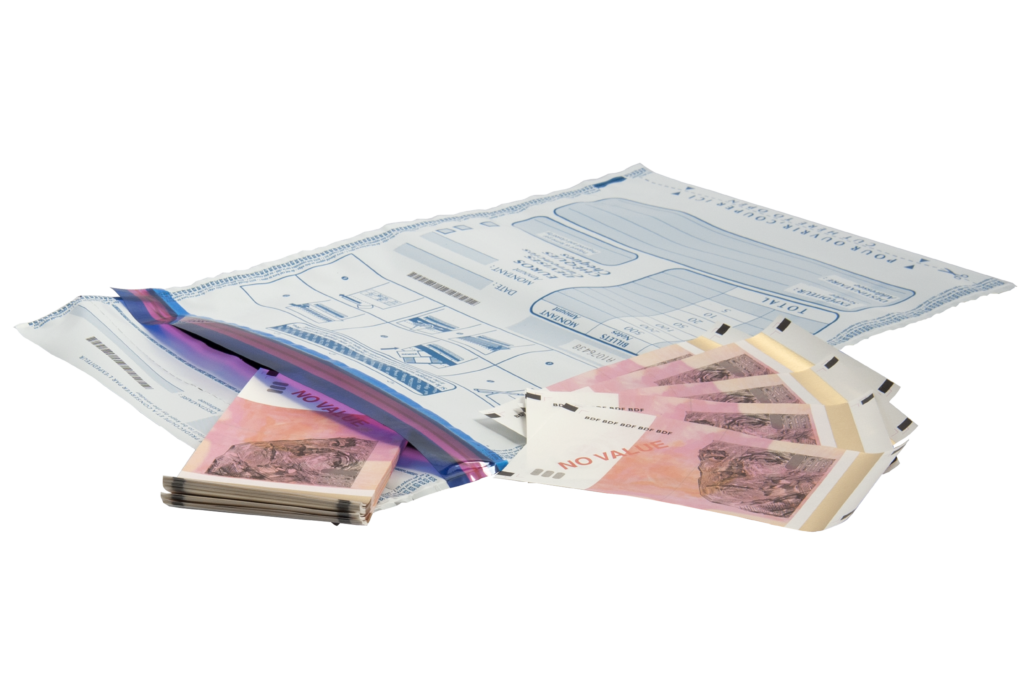 Secure bags
The plastic envelopes of the "secure pouches" range are all guaranteeing the preservation of your secure transports.
The customization of the printing allows you to enrich your communication and add useful information to the user. Designed in polyethylene, the security envelopes are strong, waterproof and adapted to your different uses such as the transport of fiduciary – monetary values, archiving, postal shipments with declared value, or the protection of objects and inviolability (judicial seals).
A recycled envelope?
Our tear-proof envelopes are available in recycled and bio-based bags versions! Always highly resistant, they are printed using water-based ink for VOC suppression.
Buy your envelopes online
Lightweight and confidential, plastic security envelopes allow traceability of secure shipments and control of their use or opening.
According to the degree of sensitivity of the documents, or the security of the values, we propose the most adapted solution.