Quality commitment
Our quality management system has been ISO 9002 certified since 1996, and now ISO 9001 since 2001. It has the dual objectives of customer satisfaction and continuous improvement.
Quality management is at the heart of all of our production processes and is also part of our continuous improvement initiatives.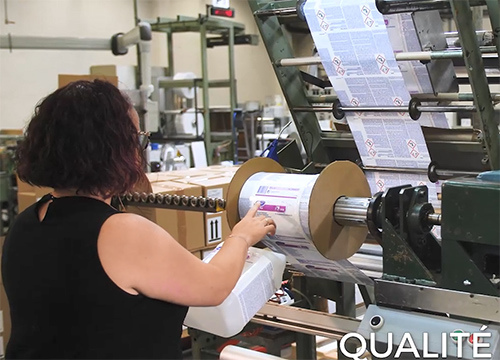 OUR WELL-KNOWN QUALITY COMMITMENT
décomatic s.a. has been ISO 9001 certified since January 1996.
The ISO 9001 standard represents an international consensus on standardized requirements for a quality management system.
Since 1997, Insurance Quality Poste
La Poste's Technical Research Department ackwnewledges the quality of our security envelopes.
The company's QSE policy
Each year, decomatic communicates the company's Quality Safety Environment policy for the coming year to all of its employees. This policy gathers all the objectives fixed by the company in different fields:
Product offer and business strategy
Customer satisfaction
QSE culture and continuous improvement
Legislation and Regulation Conformity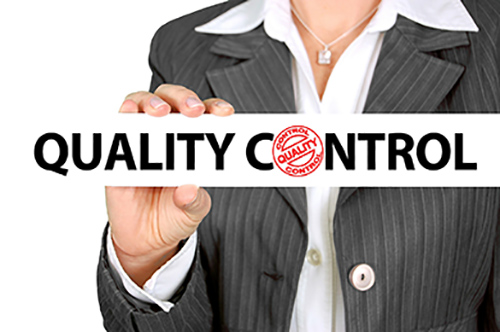 A SYSTEM DEDICATED TO CONTINUOUS IMPROVEMENT
At decomatic, quality management is performed through interacting processes. Safety and environment are integrated in each process.
All of these processes are integrated to a complete documentary system:
QSE manual
Rules
Preestablished documents
Products disctionnary
Job descriptions – safety
All these elements are controlled thanks to a set of efficient follow-ups, including in particular regular Management Reviews, precise monitoring of corrective and preventive actions, or even internal QSE audits (cross-audit club).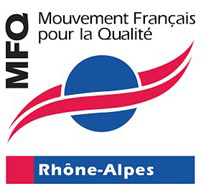 decomatic is a member of the RAFQM (Rhône Alpes French Quality Movement) allowing it to participate in a very efficient QSE network which facilitates synergies.
---
DISCOVER OUR OTHER COMMITMENTS