Adhesive labels
For all your adhesive label needs, choose a flexible printer. We respond quickly to your requests thanks to our HD digital printing technique. Your adhesive labels are available in a short time so they're ready when a new product is launched or information changes.
With the help of our efficient processes, we help you optimize your lead times and simplify your supply chain. Get customizable and innovative adhesive labels to reduce your packaging costs.
The advantages of digital printing:
Very short prints
Reduced production times
High rendering quality
Fast transfer to print data
Adhesive labels to make you stand out
The most widely used labeling method today, adhesive labels are the best choice to make your image stand out and set you apart from the competition. They are available in many shapes and materials for all containers.
décomatic, the cutting-edge adhesive label manufacturer, offers you a fully customizable design, printing and packaging solution. Transform your adhesive labels to suit your products, offers and launches. Trust an expert adhesive label printer to tailor your packaging to your needs and those of your distributors and your customers.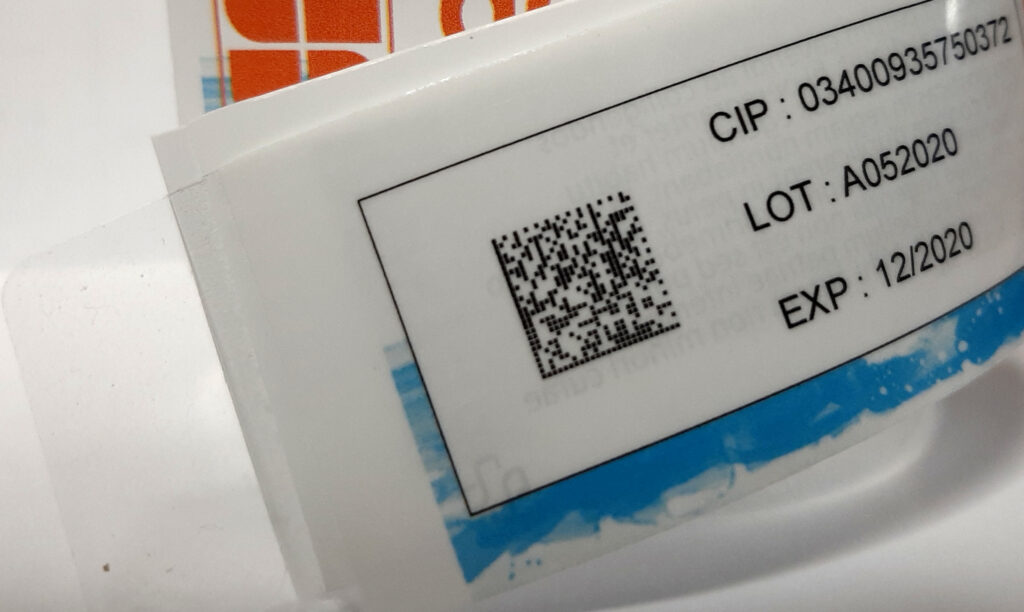 Adhesive labels as a regulatory aid
Labels for cosmetic, pharmaceutical, sanitary, automotive and chemical products comply with the regulations governing the sectors. They are manufactured to legal standards and can contain all your regulatory information.
Make tracking easier with adhesive labels
This innovative product produced by the RFID label manufacturer integrates RFID chips into its adhesive labels.
Ensuring better traceability, RFID anti-theft labels keep your products safe during transport, at sales outlets and in your premises. Compatible with all our adhesive label formats, RFID Tags are particularly useful for Track and Trace.
If you use other tracking solutions, you should be aware that décomatic products can be transformed into data matrix label. Store a lot of information on a limited surface compatible with small containers, for traceability in any industry or for anti-counterfeiting solutions for cosmetic products.
Focus on eco-label printing
As part of its environmentally friendly approach, décomatic develops eco-friendly adhesive labels. Choose from 4 materials:
PEFC-certified paper – FSC-certified products from sustainably managed forests
PE
recycled PP
wood-based PP
Depending on what you prefer, adhesive labels meet one or more sustainability criteria:
Biosourced
Recycled
Recyclable
Biodegradable
For more details about materials and their impact, see our comparison chart.
Securable, traceable and sustainable: adhesive labels adapt to your needs and uses. To get a free quote, send us the size and shape of the label, details about how it will be applied and used, its winding direction and your technical requirements for automatic application.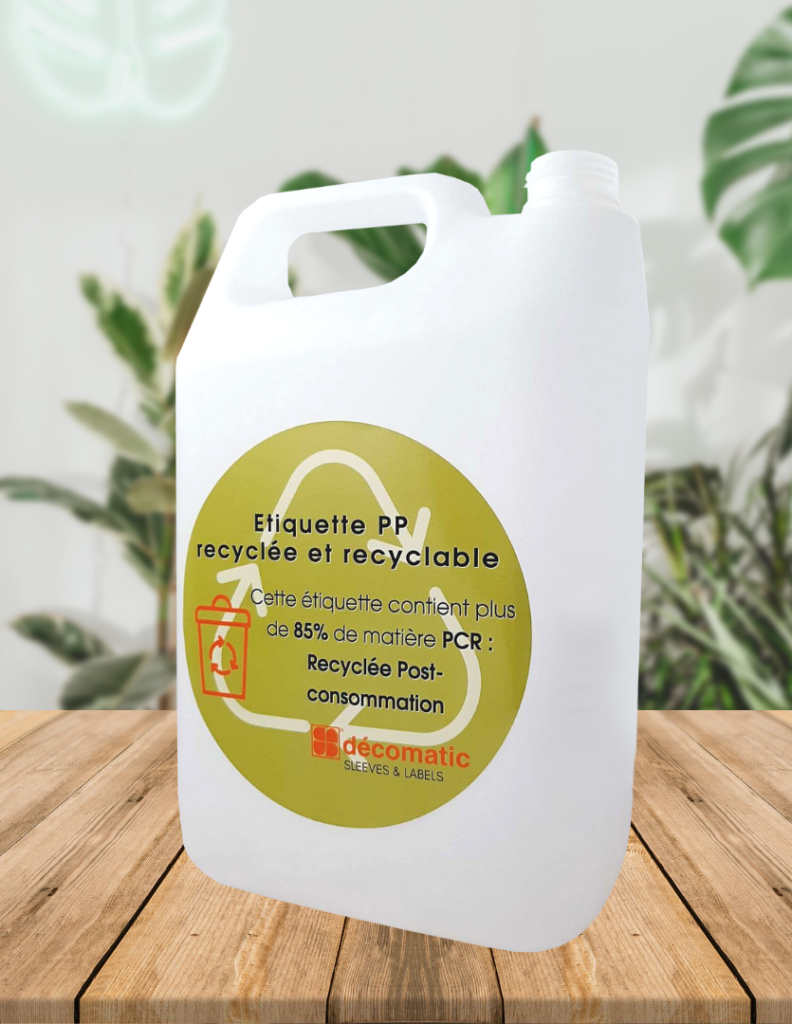 Trust decomatic, adhesive label printer, for your innovative packaging solutions
Adhesive label options
Adhesive labels consist of two sides: the front self-adhesive face and the back face with a removable backing. décomatic has numerous options to create the perfect label for you:
QR codes, RFID chips, data matrix codes
Turnkey Track and Trace solutions
Easy to open
Paper, plastic, adhesive and other suitable materials depending on the product
Durable adhesive labels
As an innovative adhesive label manufacturer, we print durable packaging. They can cope with:
Drips
Dirt
Humid environments
Adhesive labels for chemical containers comply with BS 5609 for marine transport. They ensure durable product identification, even after periods at sea.
See other solutions for your industry
Adhesive label features
To reduce production costs and optimize the supply chain, adhesive labels come in different shapes:
Various materials: Paper, synthetic PP or PE
Various cuts: rectangular, round or specific
Various types of glue and adhesion
Easy peeling and gripping system
With varnish or lamination
You can rely on décomatic's expertise to create the most suitable packaging for your universe, your regulatory requirements and your product storage conditions.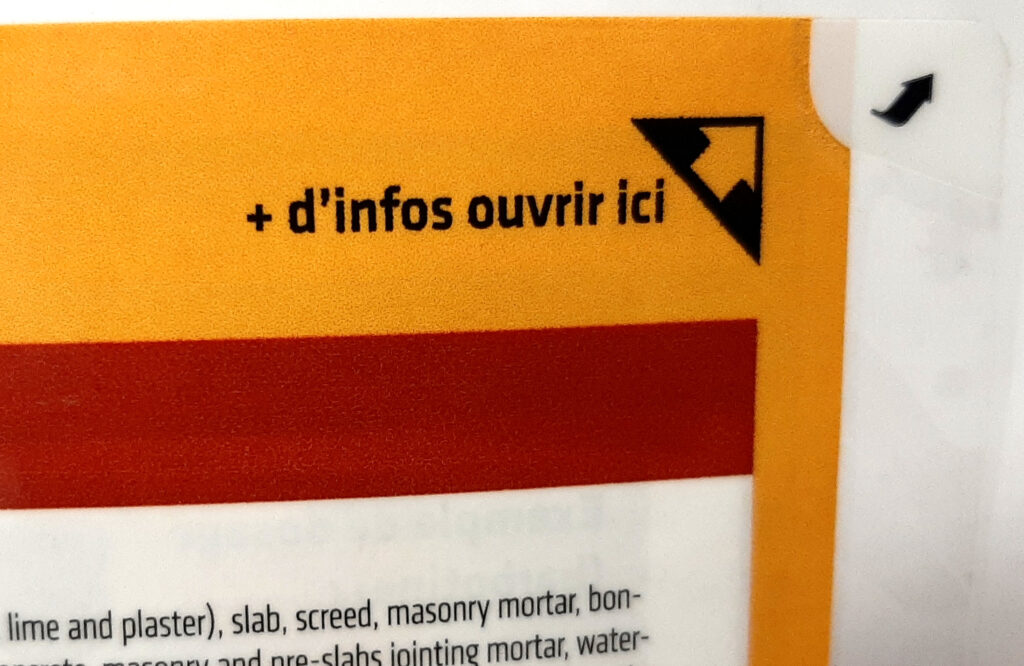 ---
Check out our other labels