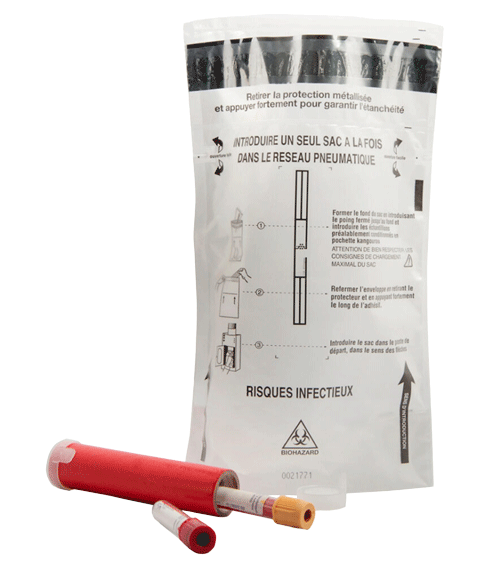 Pneumatic tube bags
The pneumatic tube bag ensures security of the link between the sampling point and the hospital laboratory
Designed for communication between hospital departments where samples are taken, and the medical analysis laboratory, the pneumatic tube bag protects biological samples. Used in pneumatic tube systems, the bags are sent from several departure points and are distributed through the hospital before arriving at their destination: the laboratory.
The pneumatic transport envelope is designed by and for those who need it
Designed as close as possible to users, in particular companies installing pneumatic systems, the transport pouch is perfectly suitable for use in hospitals.
The pneumatic transport envelope simplifies shipping:
It is secure and resistant
It opens easily, without using any tools
It can be personalized to include instructions or a logo
It facilitates sorting while respecting your color code to make the distinction faster
MAKE THE WORK OF LABORATORY TEAMS EASIER: ADD A COLOR CODE TO THE BAGS TO QUICKLY IDENTIFY AND SORT THE SAMPLE POUCHES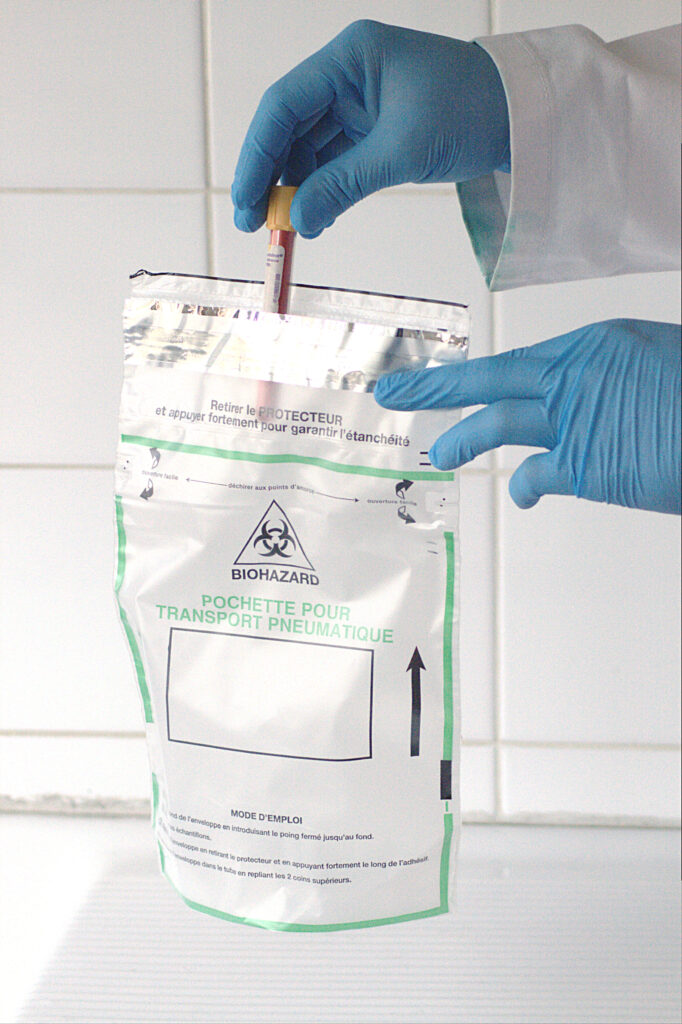 The universal pneumatic transport envelope
All models of double pocket bags manufactured by decomatic are compatible with suction and propulsion systems. Whatever envelope you choose, it fits perfectly into your existing structures.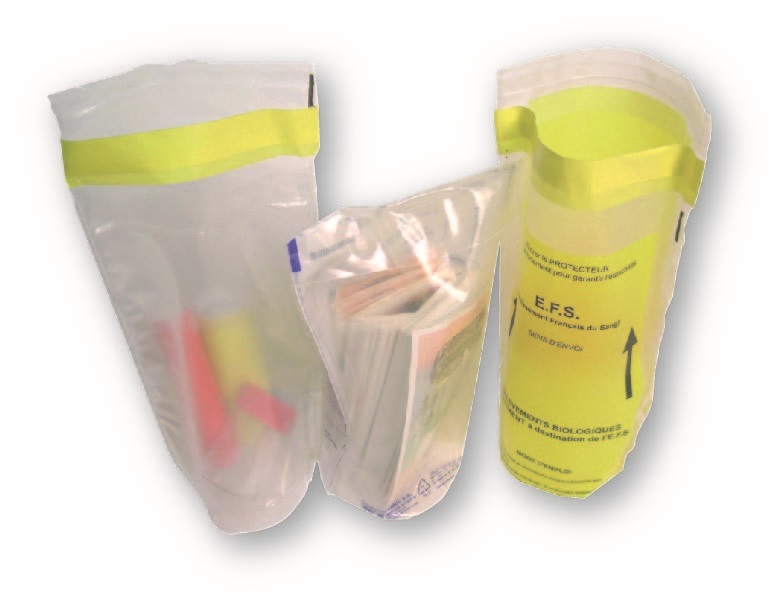 The envelope is designed for transporting sensitive objects and materials
Resulting of many years of expertise and unique know-how, the pneumatic transport envelope simplifies and secures transit in several sectors:
For the transport of swabs or medical samples: it facilitates the work of hospital staff by avoiding displacements
For the transport of valuables: it has a security adhesive, a detachable heel and makes it easier to identify the contents. It is suitable for Axytrans transport systems, in particular for the banking and currency sectors.
The double pocket bags models are customizable or available from stock. Universal, they consist of a bottom bellows that can be used by all pneumatic systems.
See other solutions for your industry
Composition of the pneumatic transport envelope
decomatic has developed a resistant and universal envelope for a routing of samples and values ​​as easy as secure. The envelope includes:
A double thickness of 60 microns
A transparent polyethylene reinforced by a double wall
A standard pre-print
High performance adhesive closure
A bottom bellows and fin propulsion system
An easy opening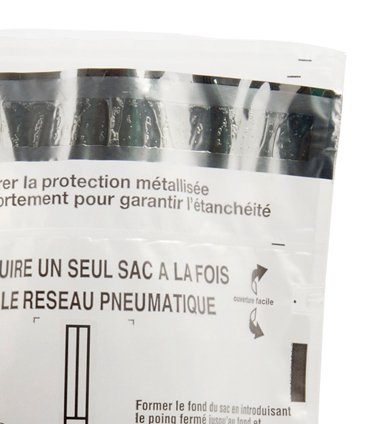 ---
Discover our other medical envelope