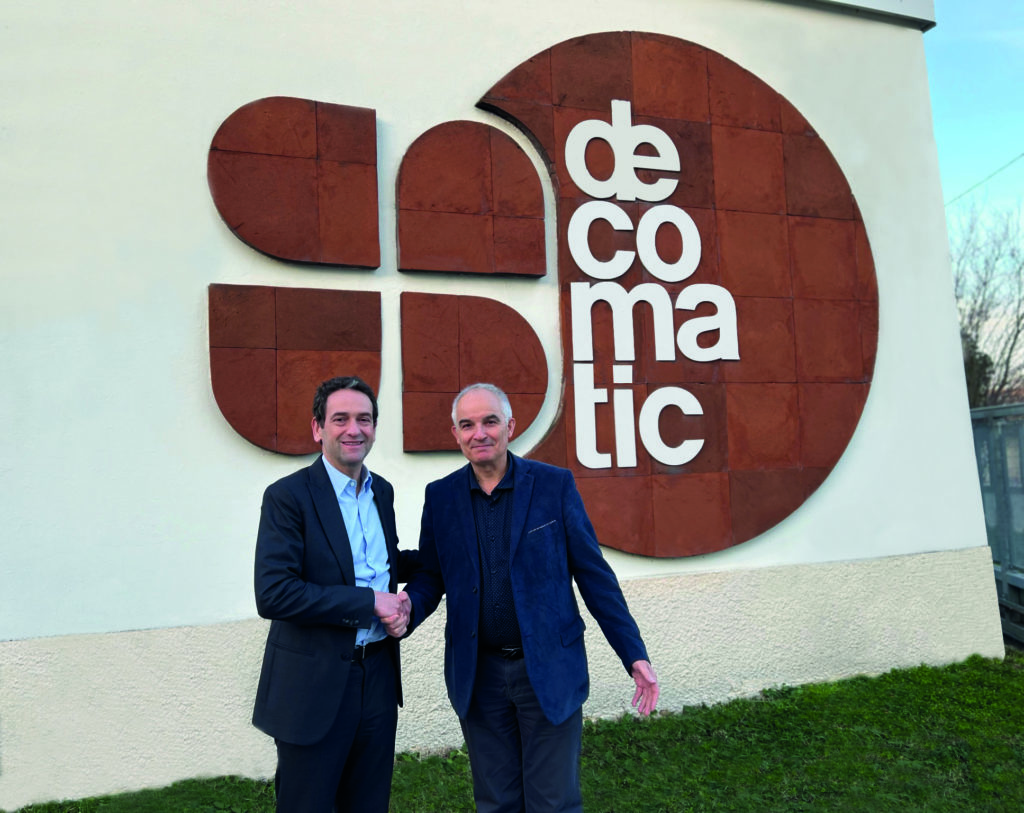 PRESS RELEASE STRATUS PACKAGING and DECOMATIC.
The merger between Stratus Packaging and décomatic.
"We are very pleased with the merger between décomatic
and Stratus Packaging.
Our companies, both family-owned, share the same
fundamental values and a strong desire to join with
ambition, humility and enthusiasm in a common
dynamic of progress and innovation."
It was with these words that Isidore Leiser, CEO of Stratus
Packaging, and Jean-Luc Allègre, CEO of décomatic, finalised the
merger between their two companies. This affiliation represents a
new step in the development of the Stratus Packaging Group, and
gives a new momentum to décomatic.

For Jean-Luc Allègre, «décomatic can now rely on an ally that is a
leader in the world of adhesive labels to consolidate its positions and
guarantee its long-term future».

Isidore Leiser explains that «décomatic and Stratus Packaging
have become strong brands in their respective markets. There is
no doubt that the synergy of strategies, resources and ideas will
benefit all our customers and our staff. Our sales networks will
be able to offer a wider range of packaging and labelling solutions
and enjoy a capacity for innovation that will be able to cope with
every need».

Not to mention that the complementarity between décomatic and
Stratus Packaging is exemplary, with a product offering covering a
diverse range of business segments.

They share the same taste for innovation, service, cutting-edge
technical expertise in all printing and finishing technologies, and
both strive to meet their customers' expectations as closely as
possible.

With one voice, the two leaders speak of «the family roots of our
companies, which have played a fundamental role in this merger
from the beginning, greatly accelerating the discussions between
us. The fact that our corporate cultures are based on the same
values will certainly facilitate the merger».

Described by the two players as an «accelerator of innovation and
investment», this merger between Stratus Packaging and décomatic creates a new industrial group with a turnover of almost €90 million and 460 employees spread across eight manufacturing facilities in France and Switzerland, making it one of the European leaders in the sector.